Wearing face masks or cloth face coverings helps prevent the spread of COVID-19. For masks to work, they have to be worn properly. Wash your hands before and after wearing the mask and use only the loops of the mask to put it on and take it off. Choose a mask with two or more layers of washable, breathable fabric that completely covers your mouth and nose and fits snugly against the sides of your face, leaving no gaps. Do not wear a mask that is too loose on the sides. Do not pull the mask low on your nose, below your nose, or below your mouth or chin. Do not leave your chin or your mouth exposed or dangle the mask from one ear. Do not wear the mask in any other way that does not entirely cover your mouth and nose. Do not touch the front of the mask while wearing it. If you use a cloth mask, wash it and dry it daily and keep it in a clean, dry place.

COVID-19 Daily Self-Health Screening Tool - Ask the following 3 questions every day before school/work: Do I have any symptoms? Have I, or anyone in my household been confirmed/suspected with COVID-19 in the last 14 days? Have I been notified that I am a close contact with someone who has tested positive in the last 14 days? If "YES: Please remain home.
Beginning Monday March 14th, 2022.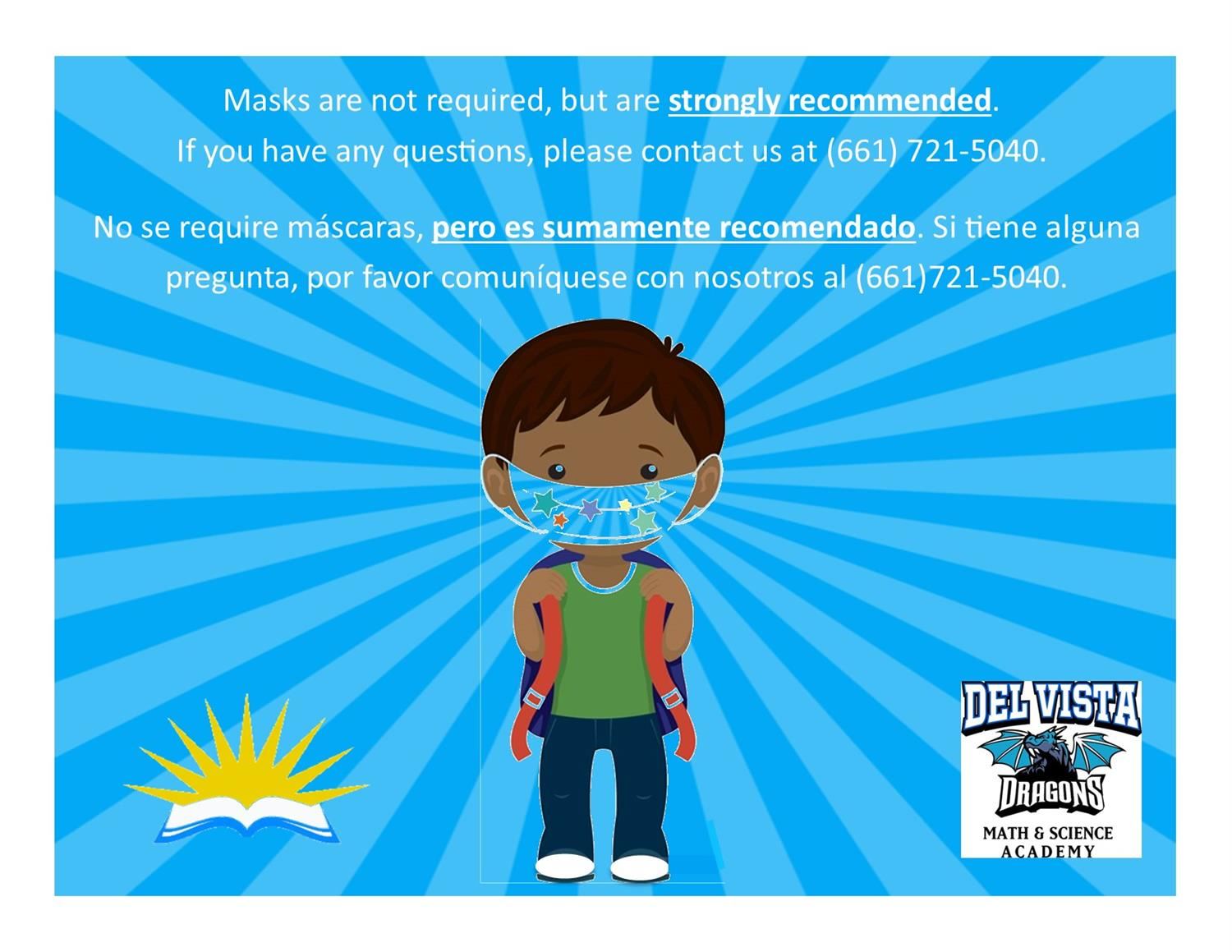 Say Something is a youth violence prevention program from Sandy Hook Promise – a national violence prevention organization. Say Something Anonymous Reporting System allows youth and adults to submit secure & anonymous safety concerns to help identify and intervene upon at-risk individuals BEFORE they hurt themselves or others.