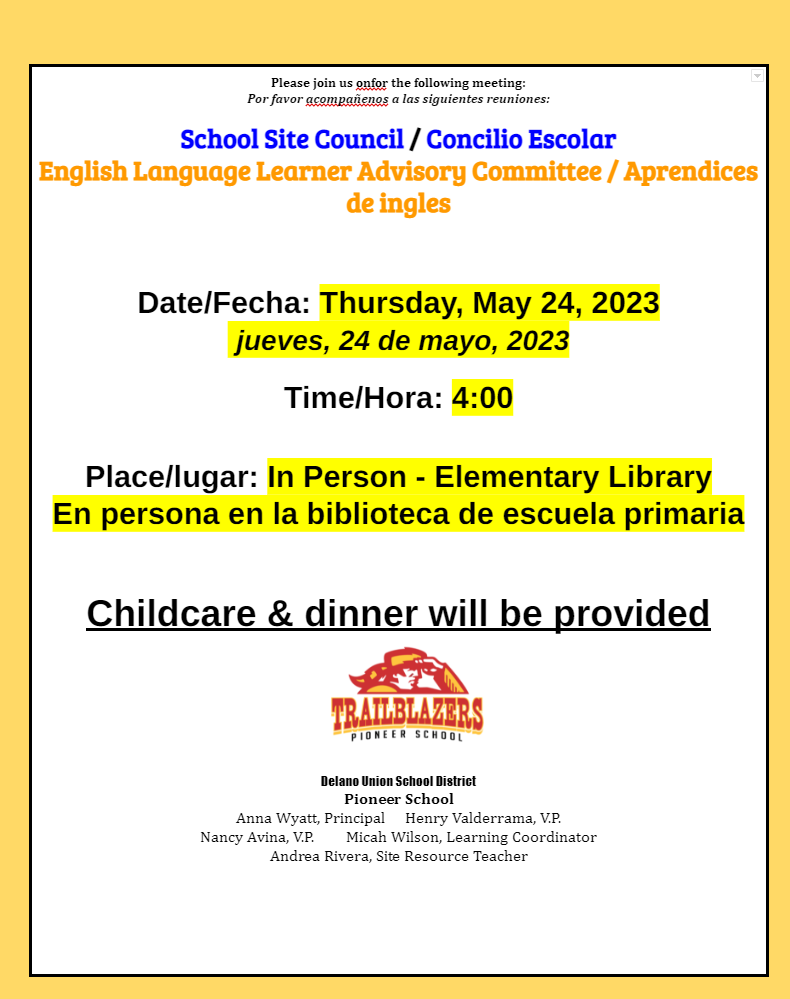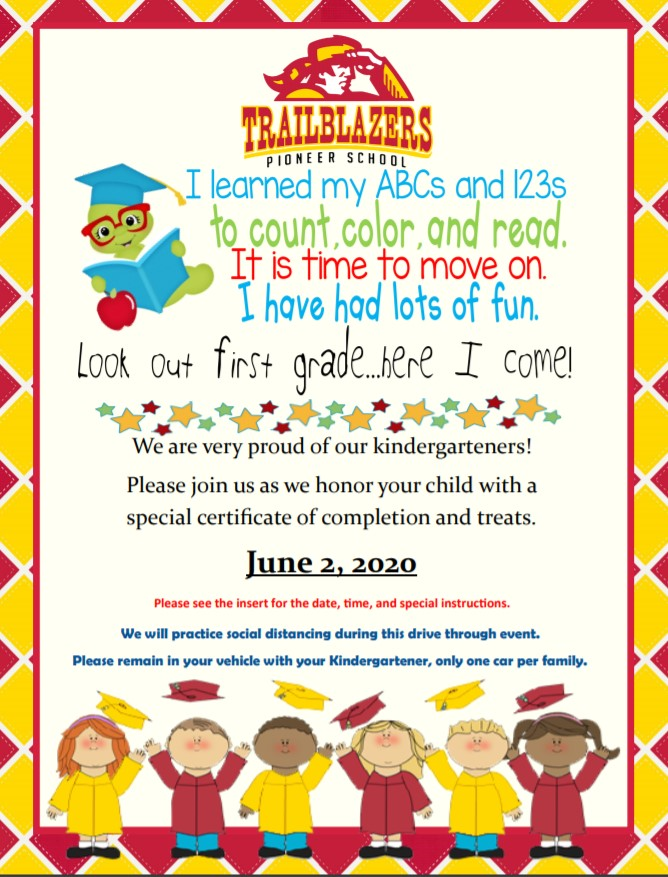 Dear Pioneer School Family and Community,

Together we continue to navigate through the final stretch of the 2019-2020 School Year. It is unbelievable that May is upon us. The third trimester presented some challenges like no other time for us and I would like to commend the work of everyone to assure learning continued. While distance teaching and learning is happening throughout the days ahead, I encourage everyone to keep an eye on academic and personal goals. You have the potential to make success happen. Keep social distancing, wash your hands, and stay safe during these unprecedented times. Never forget that Pioneer School is The Home of The Mighty Trailblazers and "Together we will see this through!" Trailblazer families, take care and stay connected.

Be well,

Ms. Anna Wyatt

Principal





Although there are no reported cases of coronavirus (COVID-19) in Kern County, the Delano Union School District is taking proactive measures to keep our students healthy and safe. Across the district, administrators, teachers, and staff are reminding students that the most effective way to stay healthy and minimize the spread of infectious disease is to follow some basic health practices

DUESD is proud to provide access to the Aeries Parent Portal for students grades 6th, 7th, and 8th grades.

Say Something is a youth violence prevention program from Sandy Hook Promise – a national violence prevention organization. Say Something Anonymous Reporting System allows youth and adults to submit secure & anonymous safety concerns to help identify and intervene upon at-risk individuals BEFORE they hurt themselves or others.